Eye issues are quite common but you can use prescription lenses on different types of eyeglasses to correct a defect in your eyes. If you live within Attleboro, MA, and need a reliable optical store, visit Lidya's Optical LLC today for eye care and help to choose the right lenses.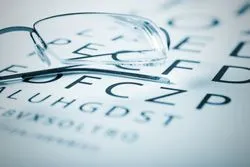 What Are Prescription Lenses?
Prescription lenses are devices that correct your vision to see clearly. They work by bending the light before it reaches your retina, optimizing it well depending on your eye defects.
A licensed optician may recommend prescription lenses if you have blurry vision, shortsightedness, or long-sightedness. You can either get single or multi-level lenses according to your exact problem. It's highly recommended to have an eye exam before visiting our optical store for eyeglasses and lenses.
Choosing the Right Prescription Glasses
Choosing the right eyeglasses for the first time can be overwhelming. Here are helpful tips to help you ease the process.
Understand the Types of Glasses/Lenses You Need
Prescription eyeglasses are either single or multifocal. Your licensed optician can help you choose the right one based on your eye condition and that's why you should have an eye exam before buying. We can help you choose the ideal ones based on your condition.
Choose the Materials
Eye lenses come in various materials. Choose a material you are comfortable wearing and that is also affordable for your budget.
Consider Your Face Shape and Skin Tone
Prescription eyeglasses come in various shapes, including circles, triangles, and ovals. These shapes are meant to cater to the different shapes of users, so you should consider your face shape to pick the best for you. Similarly, the eyeglass frame should match your skin tone to enhance your appearance when wearing them.
Our Optical Service
At Lidya's Optical LLC, we are dedicated to offering our clients the prescription glasses they need. We have a selection of lenses from reputable brands.
Get Eyeglasses and Prescription Glasses from a Licensed Optician at Our Optical Store
Prescription lenses play a vital role in correcting common eye issues. If a licensed optician recommends you get the lenses, we welcome you to our optical store in Attleboro, MA. Contact us today to schedule your appointment with our friendly team. Call us at (508) 290-0050 for more information.